The 17th (2019) China Animal Husbandry Expo (hereinafter referred to as "CAHE") has been held in Wuhan, Hubei Province. This exhibition not only provides our enterprises with the best platform for exhibition and display, but also brings the most cutting-edge and hottest industry information to solve the difficulties and hot issues in the industry.
Since 2002, RATO has stepped into the field of pig breeding technology by developing and producing spermatozoa. For more than ten years, the company has adhered to independent research and development and innovation, from a single series of artificial insemination products to a full series of intelligent breeding equipment. At present, the products have been sold to more than 40 countries around the world, and it has become one of the major suppliers in this field.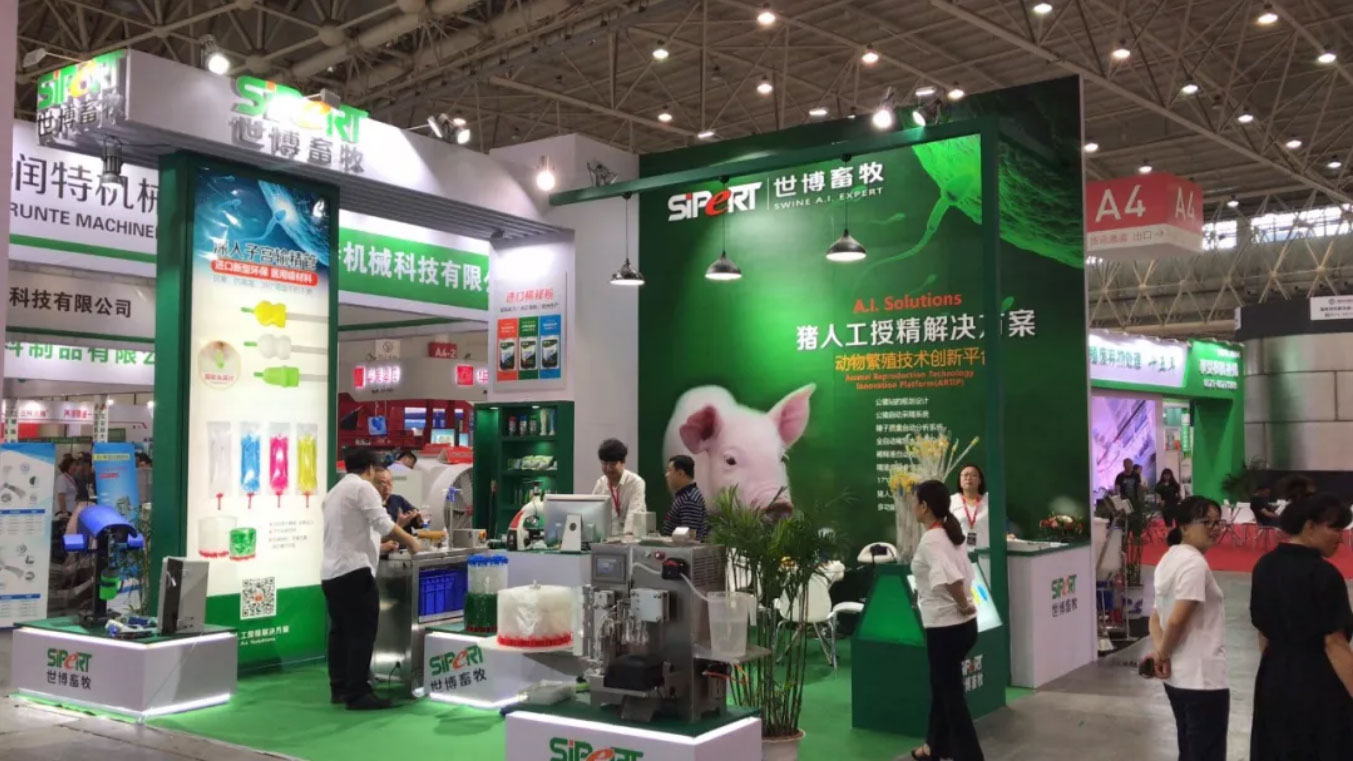 01 Explain the Automatic Semen Collection System on site
Automatic Semen Collection System is composed of slide rail, penis clamp, semen collection cup, three-in-one semen collection bag, and special false mother table for automatic sperm collection, etc. The automatic boar collection system USES bionic principle to simulate the natural mating design of pigs, reduce the contact between operators and boars, reduce the pressure on boars, and effectively improve the production efficiency.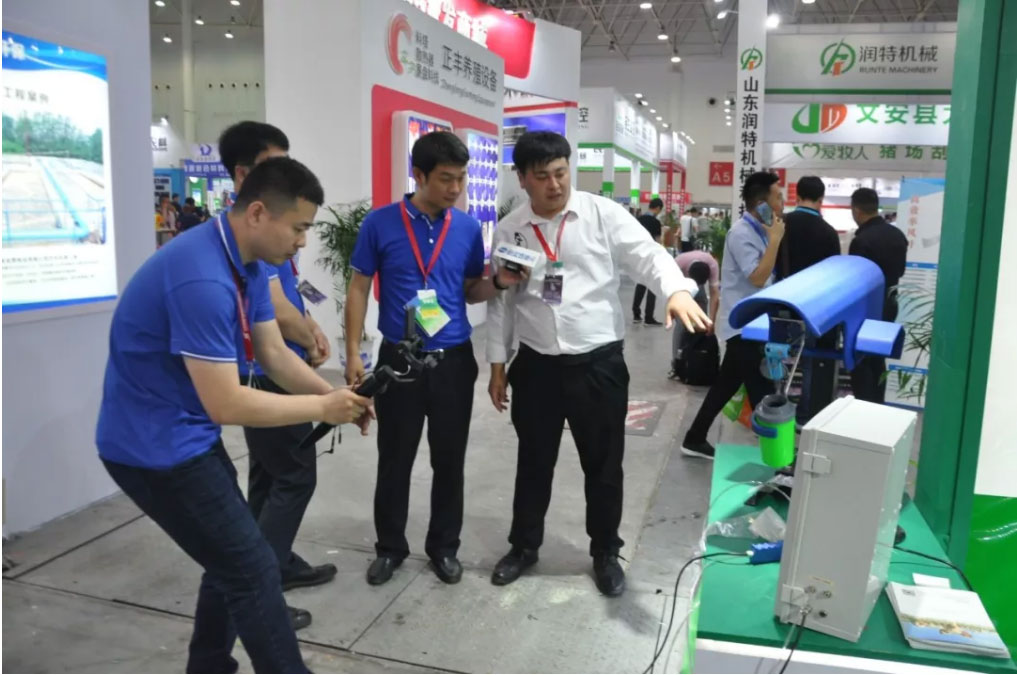 02 Explain the Automatic Semen Filling and Sealing Machine on site
The Super-100 machine provides a solution for a complete automatic filling ,sealing and labeling for fresh semen production.
·Filling accuracy ±1ml.
·Production Capacity :up to 800bags/h.
·Quantity filled: 40-100ml adjustable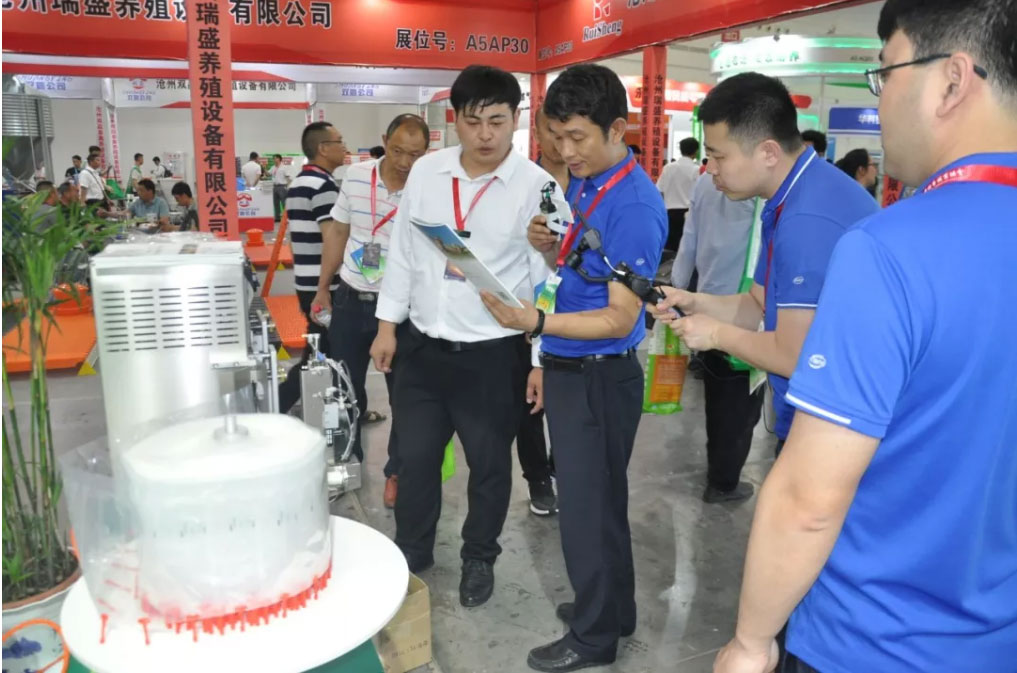 03 Diluent Thermostatic Stirring Barrel diplay
The diluent thermostatic stirring barrel is used to prepare diluent on the basis of semen extender and purified water, and the appropriate volume of diluent is provided at fixed temperature in time.
• quick, accuracyand uniform heat transmission
•Programmable temperature control to ensure the heating accuracy.
•Temperature can be set freely.
•Pre-set start time to prepare diluted water before work.
•Made in stainless steel, easy to clean and disinfect.
•Capacity:35L,70L
04 Explain the Multi-function Piglet Handling Vehicle on site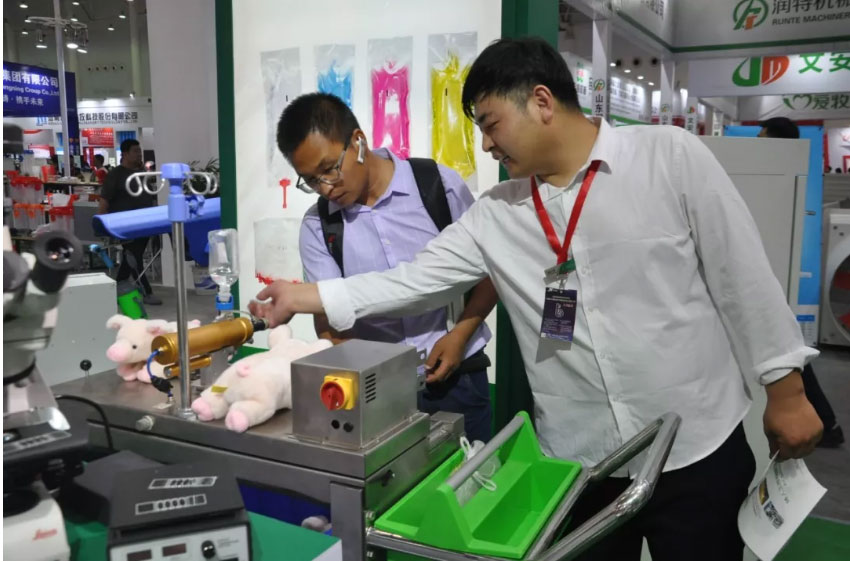 05 Explain the CASA on site
RATO Vision II is a highly precise CASA system for standardized, interactive semen analysis, includes PC, monitor and all accessories.
Additional Software modules available.
RATO owes the independent intellectual right for this unique system.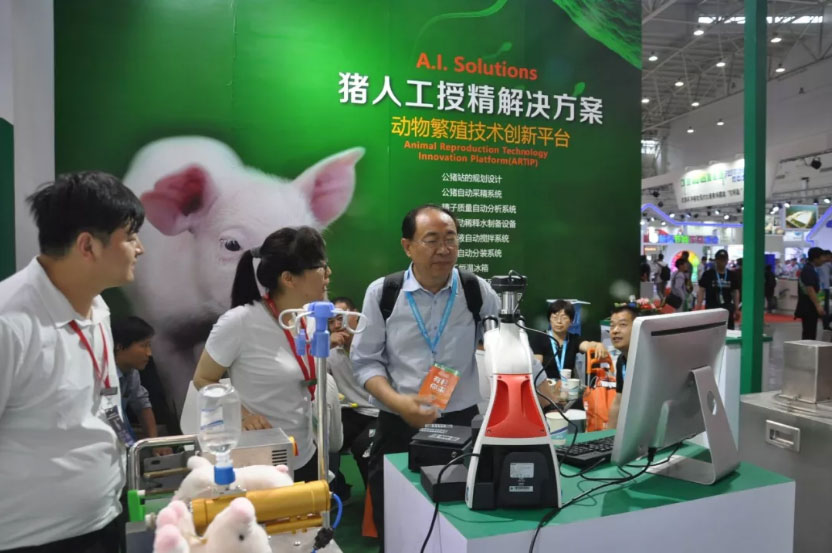 06 Explain the Catheter on site
Automatic production, aseptic workshop, to ensure the quality of products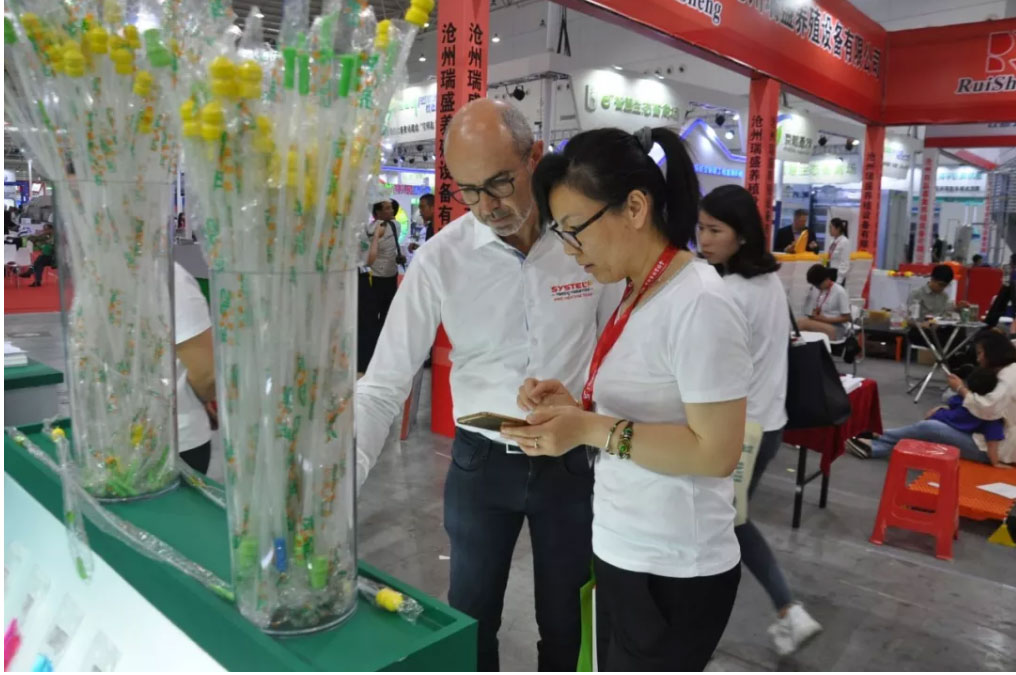 07 Negotiate with customers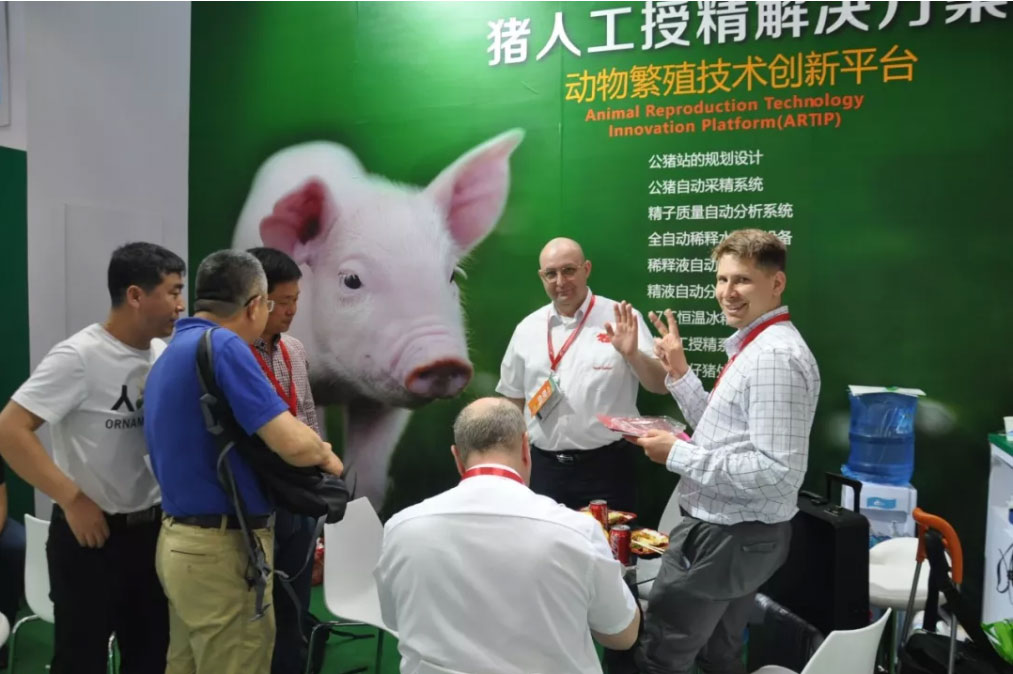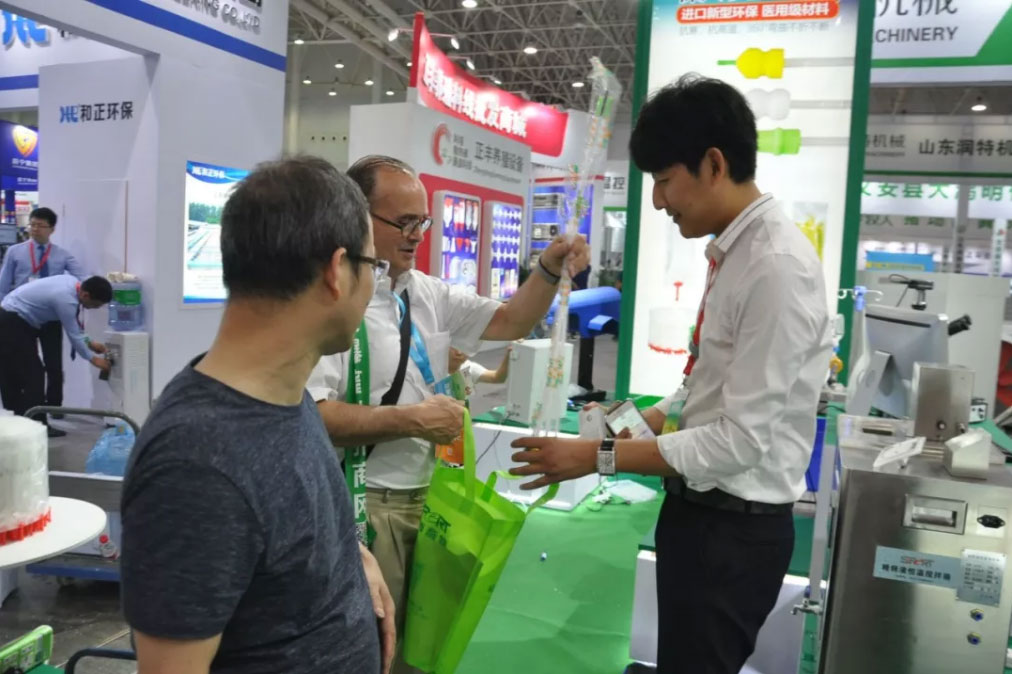 We can help you do that
· Reasonable planning:Improve the operation efficiency of boars station
· Scientific management:Pay attention to the details of pig semen production
· Quality service:Help customers success
· Leading technology:Provide the world's leading pig artificial insemination solutions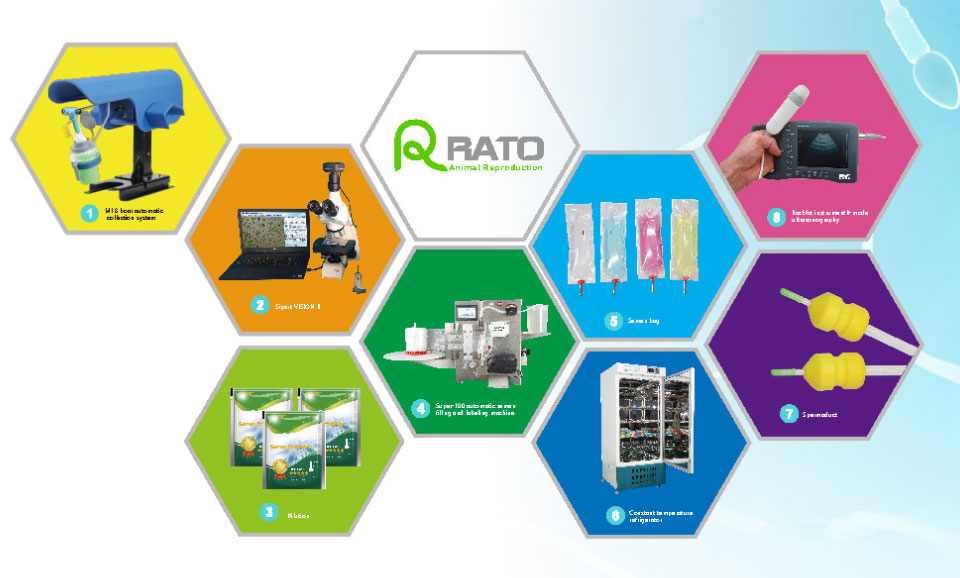 ---
Post time: Sep-08-2020